Ace celebrated his 11th birthday last weekend.  Now firmly entrenched in the tween years, he has left his childhood in the dust.  The fact that my baby is no longer even a little kid has thrown me for a loop.  Perhaps that's why my thought life is taking a decidedly sentimental turn.  Memories of the kids when they were small – the adorable and idiosyncratic things they did, the funny words they said, and the soothing rituals we shared – keep popping into my brain unbidden and at the oddest moments.  While I don't want to relive that particular period of my life (frankly, it was a lot of work), I'm certainly enjoying the warm fuzzies that come from remembering.
Some of the sweetest memories I have are wrapped up in reading together.  Snuggling with a picture book was wonderfully intimate and I especially looked forward to nap time and bedtime reading rituals.  Each of my children had their favorite types of books.  Lovey liked fairy tales, friendship stories, and Richard Scarry.  Buddy preferred anything about heavy machinery, animals (especially frogs), and Curious George.  Ace always wanted to hear about pirates, dogs, and history.
I have my favorite children's books, too.  Unlike my kids, I don't care as much about subject matter.  Instead, the poetry of the words, the thoughtfulness and beauty of the illustrations, and the synergism of the two are the things that make a book special for me.  A little kid story that has some grown-up concepts deftly woven in also gets a thumbs-up.  And finally, a good dose of silliness is icing on the cake.  You'll find that my list doesn't contain many classic children's books.  I don't know why but I tend to gravitate toward lesser known but still wonderful little pieces of literature.  The books below are arranged in order of age appropriateness only (youngest to oldest), not in degree of favoriteness.
My Favorite Picture Books
Tumble Bumble written and illustrated by Felicia Bond.  A tiny bug starts out on a walk that becomes an adventure in accumulating new animal friends.  The illustrations are simply adorable and the rhyming prose is catchy and filled with great descriptive words of all kinds.  Tumble Bumble is reading fun, plain and simple.  Unfortunately, it would seem I'm the only one who thinks so.  None of my kids remember reading this board book even though it's falling apart from use.
Big Red Barn written Margaret Wise Brown, illustrated by Felicia Bond.  Margaret Wise Brown is probably best known for the classic Goodnight, Moon.  Big Red Barn has the same quiet, soothing rhymes but is not as simplistic in content.  The story, again perfectly illustrated by Felicia Bond, follows a day in the life of the farm animals who live in the big red barn.  My board book copy has been loved to the point the pages are falling out.  I think it's the perfect nap time read for little ones.    
Rock-A-Bye Farm written by Diane Johnston Hamm, illustrated by Rick Brown. Miss Hamm has written the quintessential bedtime book.  I don't believe the version illustrated by Rick Brown is in print any longer which is a very sad thing.  His quirky illustrations are a major part of the charm of the story for me.  And what is the story?  The Farmer takes time to rock his baby and all the farm animals to sleep before he rocks himself and climbs into bed.  Very simple text and lots of repetition are great for inducing sleepiness.  My favorite illustration shows the cow being rocked to sleep in the loader bucket of The Farmer's tractor.  A newer edition of the book is available with a different illustrator, but for me it just isn't the same.
Where the Wild Things Are written and illustrated by Maurice Sendak.  What is there to say that hasn't already been mentioned about this treasure?  My own personal joy was listening to Ace growl and roar like a wild thing himself as a toddler while I read the story to him.  Let the wild rumpus begin!
Chugga Chugga Choo Choo written by Kevin Lewis and illustrated Daniel Kirk.  Before Kevin Lewis wrote this book, he worked as a children's book editor.  Chugga Chugga Choo Choo is proof that he knew the recipe for a great children's book.  The magic of his book lies in the combination of easy rhyming text with its rich use of onomatopoeia and the artistic primary color illustrations depicting a world of lovable, hard-working toys.  Both of my sons were train lovers at one time or another, so this book got a lotta lovin' from us.  Me?  I just liked making the train sounds.
Too Many Pumpkins written by Linda White and illustrated by Megan Lloyd.  When Ace was little, he called pumpkins "bupkas", so in our family we have always called this book Too Many Bupkas.  It's the story of Rebecca Estelle, a woman with an intense and life-long hatred of pumpkins.  When a farm truck loaded with pumpkins hits a bump in front of her house, a pumpkin falls out and smashes to pieces in her front yard.  She decides to ignore it.  The rest of the story is all about the consequences of that one decision.  This is a very heartwarming story about transformation and personal growth, about taking something hateful and turning it into a worthwhile experience.
The Old Woman Who Named Things written by Cynthia Rylant and illustrated by Kathryn Brown.  Cynthia Rylant is a prolific children's writer probably best known for her Henry and Mudge books.  The Old Woman Who Named Things tells the tale of a lonely old lady who only names things that will outlast her.  These things include her car (Betsy), her house (Franklin), her chair (Fred), and her bed (Roxanne). When a small brown stray puppy starts hanging around, they develop a friendship and her naming policy is severely challenged.  This is probably my favorite book in the list.  The delicate watercolor illustrations are perfectly matched to a story that touches on concepts like loneliness, friendship and love.  I get misty-eyed every time I read it.
The Fabulous Flying Fandinis written (and illustrated ?) by Ingrid Slyer.  In this fanciful book, Bobby's new neighbors are a family of circus performers.  They are forever trying to get Bobby, the "normal" kid, to try something new.  For most of the story he refuses, but then finally changes his mind in a big way.  I'll admit that the main attraction for me is the illustrations.  They are so detailed and whimsical.  I don't usually say this, but the words aren't even necessary to enjoy and "get" this story.  In my heart, I secretly wish I was Mrs. Fandini.
Tikki Tikki Tembo retold by Arlene Mosel and illustrated by Blair Lent.  My Mom often read this book to my sister, brother, and me when we were young.  Imagine my joy when I saw Tikki Tikki Tembo several years ago at the local Barnes and Noble.  I did a little jig and then immediately bought it for my kids.  In this Chinese folktale, the firstborn son, Tikki tikki tembo-no so rembo-chari bari ruchi-pip peri pembo, falls into a well and almost drowns because his long name slows down the process of getting help.  Because of this almost tragedy, all Chinese children now have little short names.  It's a fun story to read out loud because Tikki tikki's full name shows up at least 10 times during the telling of the tale.  At one point, Chang almost passes out from lack of oxygen because he is so out of breath from running around and saying his brother's name.  As the narrator, I always empathize with poor Chang's predicament.  The spare and simple illustrations are funny and have a very Chinese-like style.  They complement the story beautifully.
I hope I'll be forgiven for this very self-indulgent post. Writing about books I've loved reading to my munchkins has been a very pleasant distraction from reality.  We all need that every once in a while.  Give some of these books a try, if you haven't already.  I don't think you'll be disappointed.  And stay tuned for Part 2.  I'll be writing about chapter books and novels I've enjoyed reading to my kids.
Do you have any favorite children's books you'd like to share?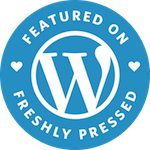 Woo Hoo!